Edgell Building and Hoyt Homes have teamed up to build a new residential neighborhood, responding to the need for more attainable housing in Missoula.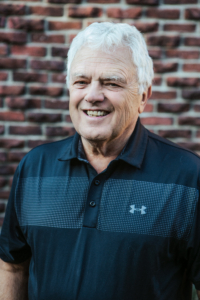 Wade D. Hoyt, Hoyt Homes, Inc. 
Wade Hoyt has experience in every aspect of construction, with over 40 years of experience in the industry.  He began in 1965 working summers for his father.  After years of working in the construction industry on the west coast, in 1992 he came to Missoula to build a home for his sister.  Hoyt Homes, Inc. began as a small construction company twenty-eight years ago and its steady growth is a testament to Wade's reputation for honesty and quality craftsmanship.  Wade Hoyt and his staff take a hands-on approach to running the company and client interaction, providing a personal touch to the daily progress of every project.  Wade has a personal commitment to this industry and makes time to volunteer as part of the leadership team for the Missoula Building Industry Association (MBIA).  He has been a two-time President of the MBIA, the MBIA Builder of the Year in 1999, 2009, 2012, 2017 and 2019 and is a long-serving Board member.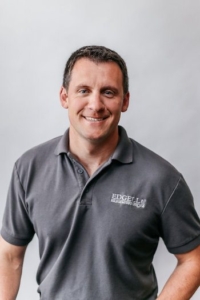 Mark Edgell, President of Edgell Building
Mark Edgell, grew up in construction and learned the industry from his father, David Edgell, who started the family business in Missoula in 1979. Mark was educated at Montana State and the University of Montana, and has a degree in Business Management. He has spent his professional life dedicated to building, and has been working for Edgell Building for the last 15 years. Mark brings meticulous expertise and Montana work ethic to his business and his job sites. A Missoula native, a local business owner and employer, Mark is deeply rooted in the community, and understands the importance of homeownership. In addition to custom residential homes at all price points, Edgell Building works closely with homeowners on home additions and remodel projects, as well as commercial projects, new construction, and neighborhood development. Mark has inherited from his father Dave a passion for planning, developing and building attainable and affordable housing in Missoula.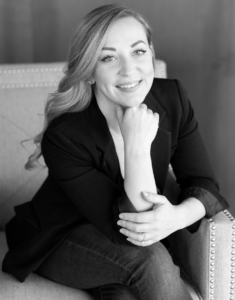 Gillian Fetz Edgell – Broker
Buying or selling a property is often the most expensive and important transaction in people's lives. Gillian Fetz Edgell appreciates what an honor it is to be part of that experience. Gillian is a high touch broker known for her extensive market knowledge, experience, and unmatched devotion to her clients. Born and raised in the Missoula Valley, Gillian has a true Montana work ethic and a nuanced understanding of the market. Gillian was educated at the University of Montana, and owned two separate local businesses before entering real estate sales. She has spent the last six years focusing on residential, investment, and commercial real estate and residential property development. She has experience in all phases of neighborhood project development and new construction, from inception to planning and sales.  In addition to property sales and marketing, Gillian brings design expertise to her business, and works closely with builders and architects to create thoughtful and beautiful interiors for existing home renovations and new construction.  Committed to the Missoula community and the importance of homeownership, Gillian is incredibly proud to be part of a team devoted to developing and building more attainable housing in Missoula.